Online Booking For Exams 24/7!
Welcome to Veterinary Associates
Our highly-trained veterinarian doctors and compassionate staff understands that your pet is a cherished member of your family. Our state-of-the-art facility in Tulsa utilizes the latest and most modern equipment for diagnostics and treatment of medical and critical care patients. We offer complete care for our patients, providing innovative care in diagnostic procedures, preventive medicine, wellness care, expertise and nutritional counseling to help your beloved pet in maintaining excellent health throughout all the life-stages of all breeds of both domestic and exotic pets. Veterinary Associates is committed to providing you and your special pet the best possible service and care.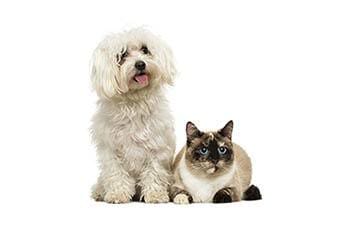 Outstanding Veterinarian Care
Dr. Kunzweiler received the prestigious honor of being recognized as "Oklahoma Animal Practitioner of the Year", back-to-back in 2007 and 2008.
Veterinary Associates was voted a "Best in the World" finalist in the categories of Veterinary Care and Pet Grooming in 2017!
All our doctors are known for their compassion, expertise and excellence in care.
Stay Connected with Veterinary Associates
We like to keep our clients posted on the latest that's happening at Veterinary Associates including, exciting announcements, area and seasonal health concerns, important pet care tips from our veterinarians, and even pets, dogs and cats available for adoption at our animal clinic in Tulsa. Our Facebook page is also a popular source of information for pet lovers too.